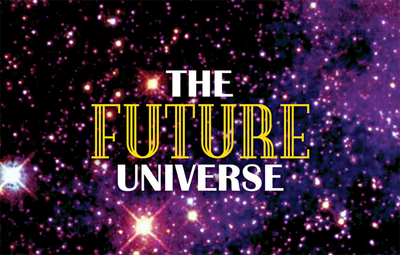 The
Future Universe
is everything existing within this wiki as a Universe.
This Universe is documented, written and maintained by Cradians of Cradle, where to colloquial year is 2580. This is not to say other races aren't featured on the wiki, but while writing, it is important to maintain objectivity.
It encompasses everything, from Creatures, Races, Phenomena, Culture, Solar Systems, Technology, Planets, Moons, Language, History, Substance, Elements, Religions, Persons, Etcetera, and more!
Ad blocker interference detected!
Wikia is a free-to-use site that makes money from advertising. We have a modified experience for viewers using ad blockers

Wikia is not accessible if you've made further modifications. Remove the custom ad blocker rule(s) and the page will load as expected.